2015 HR Tech Outlook
This week's post is brought to you by Optis' Executive Vice President, Rene Gates.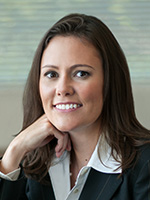 2014 was a busy year for Optis' product develop team. We rolled out a Self Service Portal for LeaveXpert®, unveiled a new platform for Optis Insights, and launched an end-to-end employee accommodations solution, ADAInteract™. While we were expanding our product roadmap for 2014, we kept a close ear to the ground on new developments in HR technology. The HR tech industry is rapidly evolving and there are exciting times ahead. Here are a few of my predictions for what we'll see in 2015:
Cloud will evolve from the minority to majority If your solutions aren't currently operating in the cloud or if you don't have cloud technology on your radar, now is the time to move on it (and move quickly.) In 2015 we'll see more and more HR tech vendors transitioning their product lines over to the cloud. This brings me to my next prediction…
Mobile If you attended the HR Tech Conference this October in Las Vegas, this most likely sounds very familiar. With the rise of cloud-based solutions, the next step is mobile. One of our team members here at Optis was able to renew her driver's license from her mobile phone at the airport this year after realizing her license had expired. In 2015, we'll begin to see organizations building out mobile technology and responsive website designs.
Increased Investment in HR Technology With the rise of big data, organizations are discovering the vast amount of insight they can gain by integrating and examining their information when it's powered by a database. Having data stuck in spreadsheets and file cabinets isn't a best practice for long term growth. As a result we'll be seeing more and more HR technology line items across budgets.
Metrics & ROI This is one of my personal favorites. With the increased investment in HR technology, HR vendors will have to be able to demonstrate the value that they are providing to HR teams. Additionally, HR teams will need to have the ability to pull solid numbers around program impacts, trends, etc.
Security With the Target and Sony hack, and the rise of cloud-based technology, security is going to be a crucial topic in 2015. Make certain that all of your vendors have rigorous security policies in place, are ISO 27001 certified, and are constantly testing and improving upon their security standards.
The HR Tech industry is fast paced and quickly growing. Staying ahead of it all can seem overwhelming at times. Here are my recommendations of ways to stay ahead:
We have an exciting year ahead of us in 2015. If you'd like to connect, send us an email at solutions@optis.com. We'd love to hear from you.