8 Reasons for HR to Give Thanks
Happy Thanksgiving to all of our clients and business partners! We're looking forward to a long weekend, kicking off the holiday season, and cranberry sauce over here at Optis. We hope you have plans for a nice holiday as well.
In HR, we see a lot, we deal with a lot, but there is also a lot to be thankful for. During this week of thanks, we'd like to celebrate eight reasons HR professionals can be thankful!
Open enrollment only comes once a year.

Thanksgiving = a day off.

The business casual dress at conferences – long live flats for walking those exhibit halls!

All of the swag you can get a conferences. Margaritas anyone?

Daily lunch breaks with DriveThru HR.

There's now a cloud software solution to track FMLA.

And you can trial it for free and gain access immediately, without a demo, RFP process or drawn out implementation.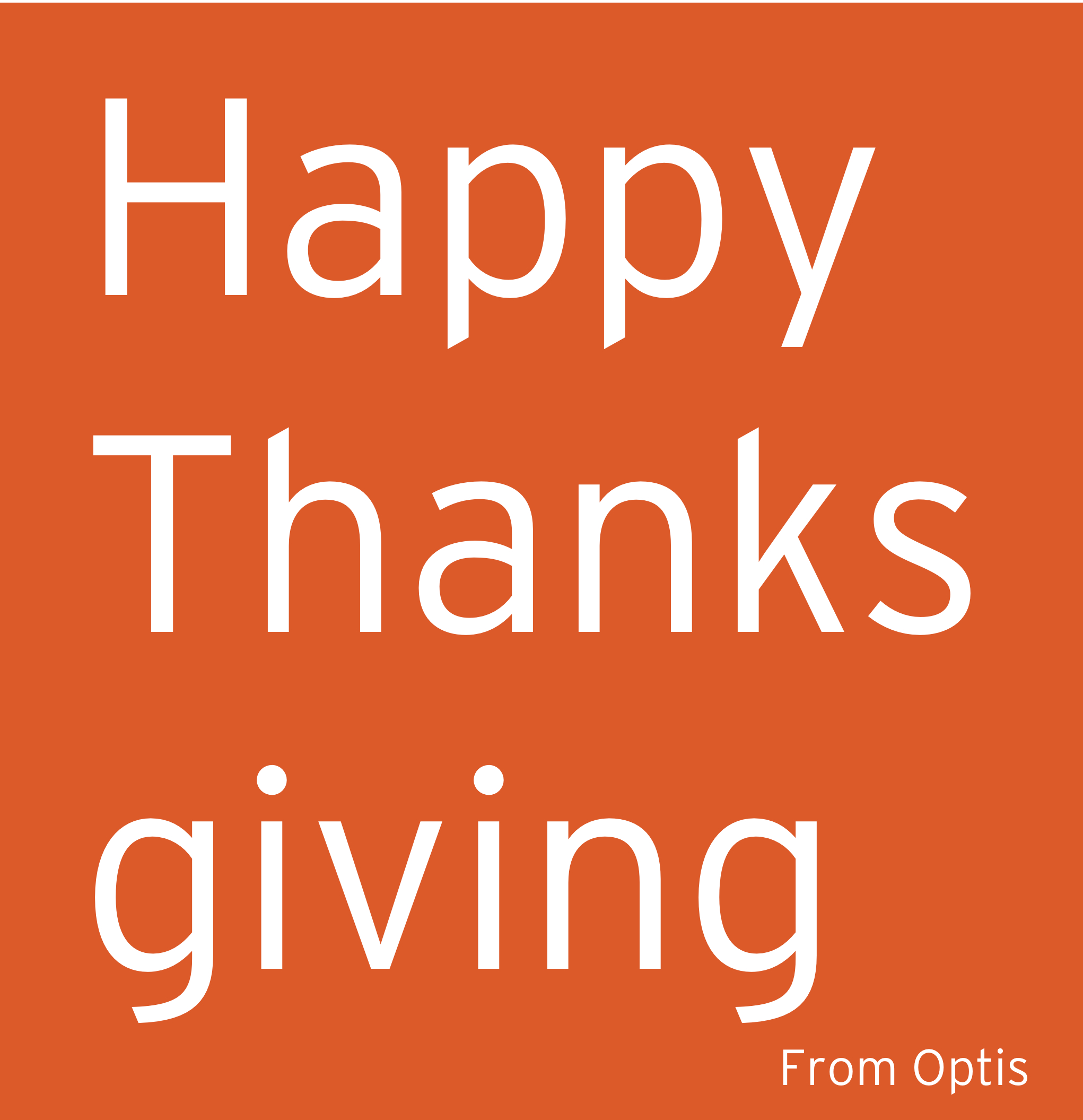 Have a safe and happy holiday weekend!